Les connexions de Buzz2Groove ne cessent de grandir, de donner lieu à des échanges avec des activistes du Groove Urbain et de tisser les bases d'un réseau de collaboration artistique alternatif.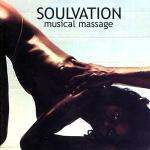 Le Soulvation Staff fait parti de ses rencontres musicales et nous livre le premier volume de la série "Food 4 your soul", regroupant perles rares, morceaux connus et moins connus, évidences et découvertes de la soul aux début du rap, en passant par le disco, un seul but : le groove. Le volume 1 est déjà disponible et voici la playlist :
The Originals "Fantasy Interlude"
Dave Pike "The beauty & the beast"
Les Mc Cann & Eddie Harris "Go on and cry"
O.V. Wright "I'd rather go blind & crazy"
The Pointer Sisters "Don't it drive you crazy"
Tower of Power "By your side"
Donald Byrd "Steppin into tomorrow"
Ramsey Lewis "Spiderman"
Norman Connors "Be there in the morning"
Phil Upchurch "Don't I knowyou ?"
Kleer "Intimate Connection"
Midnight Starr "Curious"
Zulema "Givin' up"
Esther Phillips "Last night changed it all"
Johnny Pate "Shaft in Africa"
Carla Bley "Dining alone"
B2G et le Soulvation Staff vous souhaite un bon kif sonore.


peace,

Souljunky.

PS : Retrouvez bientôt un des prods de Liman Cleef (Soulvation) sur B2G PodRadio

oOo The Links oOo

www.myspace.com/soulvationroom